Annual Meeting, IEEE PES/PELS Chapter, Sweden
230316 IEEE Annual Meeting – Flyer
230316 IEEE Annual Meeting – Presentation
230316 IEEE Annual Meeting – Xiongfei Wang Presentation
Dear IEEE Sweden Chapter Members,
Pls join us for the Annual Meeting of the joint Swedish Chapter of IEEE Power & Energy Society and IEEE Power Electronics Society. Registration in vtools.
Besides news from the Chapter and reports from the board, we will listen to an interesting technical seminar and award the prize for the best MSc thesis in year 2022 and for the best PhD thesis in year 2021-2022.
Date: March 16th, 2023
Time: 15:30-17:15 CET
Location: Hybrid meeting at KTH Campus, Teknikringen 33, room H1. Remote participation possible via Zoom.
Registration (by March 13th): in vTools
Keynote Speaker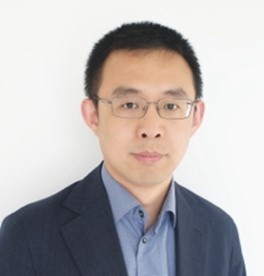 Prof. Xiongfei Wang
Powering the Future: Grid-Forming Converter Technology and Implementation
The electric power grid is currently undergoing a major transformation, driven by the massive use of power-electronic converters in renewable power generations, flexible AC and DC transmission systems, and industrial electrifications. The development and implementation of grid-forming converter technology represent a critical research area for ensuring the stability and resilience of modern power grids. This seminar will give a review of latest requirements for grid-forming capability, followed by an introduction of fundamental principles and implementations of grid-forming converters. The recent development and applications of grid-forming converters will also be discussed.
Welcome!
Dr. Ambra Sannino – Chair of the IEEE Sweden PE/PEL Joint Chapter